Mondays
Impulse Church Office
Girls Small Group 5:30pm-6:45pm
Guys Small Group 7:00pm-8:15pm
P.U.L.S.E Party First Monday of the month


We are the student ministry of Impulse Church located in Santa Rosa Beach, Florida. We would love to meet you & get you connected!
Our heart for students at our church comes out of 1 Timothy 4:12
Don't let anyone look down on you because you are young, but set an example for the believers in speech, in conduct, in love, in faith and in purity.
We want to see Middle School and High School students thriving in an authentic relationship with God, and connected to the church.
Our goal is to help take students on a spiritual journey as they follow Christ. We accomplish this by helping them Know God, Find Freedom, Discover Purpose, and Making a Difference. As students take these steps they will grow closer to God, have great relationships, and learn how to serve and lead in the church. We believe that students who are connected to a life-giving church and healthy relationships can follow Jesus for a lifetime, and they will use their gifts and passions to make an impact on earth.
Parents, thank you for checking out P.U.L.S.E Youth. Our team and the P.U.L.S.E Dream Team want to serve your family by mentoring, leading, and helping your child take important next steps toward Jesus as they walk through their time in Middle School and High School.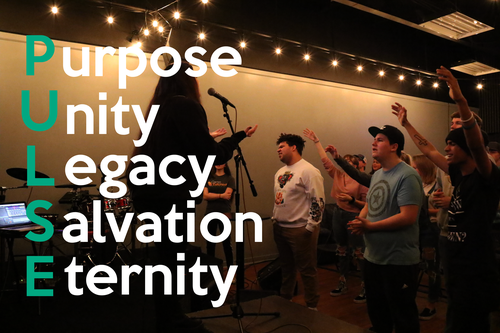 To stay updated with what's going on in our PULSE Ministry
Text "Pulse" to 850-880-8030
Monday Nights
Girls Small Group 5:30PM-6:45PM
Guys Small Group 7:00PM-8:15PM
P.U.L.S.E. Party First Monday of the Month
4942 US Hwy 98 West
Suite 15
Santa Rosa Beach, FL 32459
Follow us on Social Media
Have questions? Our team can help
P.U.L.S.E. Youth Director